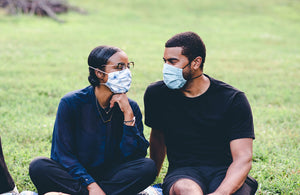 Responsibly sourced materials. 
Handmade in Philadelphia. 
Zero waste production.
One of a kind textiles.
For all ages.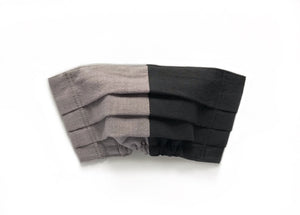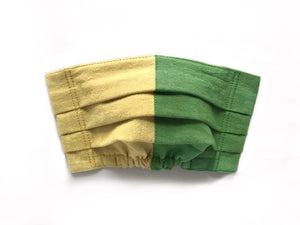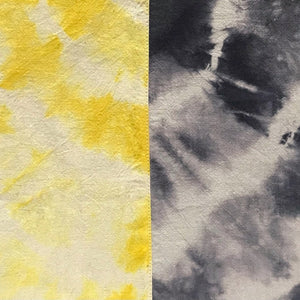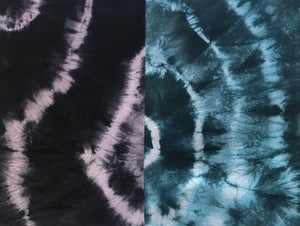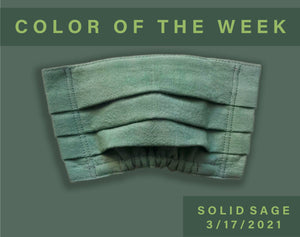 TESTIMONIALS
"THESE MASKS ARE THE ONLY ONES I WEAR! THEY'RE SO CUTE, BREATHABLE AND COMFORTABLE!" - GABRIELLE F., PHILADELPHIA, PA.
"I LOVE YOUR MASKS BECAUSE THEY DON'T FOG UP MY GLASSES WHEN I WEAR THEM. I ALSO WEAR THEM OVER MY MEDICAL MASK BECAUSE YOUR MASKS FIT BETTER. I LIKE HOW THEY DON'T TOUCH MY MOUTH" -DULCE P., LOS ANGELES, CA.
"I FEEL THE SAFEST IN YOUR MASKS. IT'S THE ONLY ONE I'VE FOUND THAT FITS COMFORTABLY AND MAKES ME FEEL PROTECTED." - GRACE W., PHILADELPHIA, PA.
"THESE MASKS ARE SO WELL MADE!! I'VE TOLD EVERYONE ABOUT THEM!"- DOMINGA R., MASSACHUSETTS